Horrifying Mondays is all about what scares us. The horror behind the curtains that we refuse to open, the creatures in the dark, and sometimes those creatures that are in the open!
Each Monday will bring a different horror… to help you cope with the horror that is Monday with the horrors that are in the fantasy world.
Enjoy!
Horror for Today: WTF!?
Ok… so you'll have to forgive me because honestly I'm not entirely sure what this book is about yet! There's so much to it but it is only season one and only 116 pages so although it's under Horrifying Mondays, I can't totally put it into a category! Except apocalyptic which is in itself very horrifying, so I guess that works. For now we'll just leave it under WTF because I honestly feel that the little acronym totally sums up this book!
Do you think apocalyptic goes into the horror genre?
Yesterday's Gone

by David Wright, Sean Platt
Series: Yesterday's Gone #1
Published by Collective Inkwell on July 31st 2011
Genres: Apocalyptic, Horror
Pages: 116
Format: Audiobook
Source: Purchase
Goodreads

On October 15 at 2:15 a.m. everyone on Earth vanished.

Well, almost everyone.

A scattered few woke alone in a world where there are no rules other than survival… at any cost.

A journalist wanders the horrible reality of an empty New York in search of his wife and son.

A serial killer must hunt in a land where prey is now an endangered species.

A mother shields her young daughter from danger, though every breath fills her with terror.

A bullied teen is thrilled to find everyone gone. Until the knock at the door.

A fugitive survives a fiery plane crash. Will he be redeemed, or return to what he's best at: the kill?

An eight year old boy sets out on a journey to find his missing family. What he finds will change him forever.

These survivors aren't alone…
Someone or something is watching them.
And waiting…

Strangers unite.
Sides are chosen.
Will humanity survive what it never saw coming?
The only certainty is that Yesterday's Gone.

You've never read anything like Yesterday's Gone – the epic, groundbreaking, thrilling new series. Look for a new 100 page episode each month.
No! No! NO, NO, NO NO NO NO!
Ohhh this book! So much happened, so much to talk about! So many spoilers that can take place… !!
Ok, so … where to start. This is a strange but really interesting and exciting read. It is not apocalyptic really but the idea of people having to come together at the end of the world is very apocalyptic. It's how it all happens, in the night, suddenly, and without anything or anyone to hang on to.
Creepy.
But like books that are apocalyptic in nature the survivors of this weird evening have to figure out what is going on and why they are left over. And it's not like the rapture (they don't think) because only about 1% of the world, or the world that they can see, is left. As we all know there are a lot less "good" people that would probably get taken away if the rapture ever happens so that is sort of striken off the list. But what IS happening?
Honestly, even after reading the book I still can't tell you! There's so much weird crap going on and so many people that I do not trust or feel like maybe I should not trust but I sort of want to. It is just so much.
And then there's this (also very weird) thing that starts happening. These things start showing up and eating people… what the hell? Like people disappearing wasn't enough to deal with now the characters have to deal with creatures that eat people, great…
The characters in this are fabulous. and I mean that with a capital F. Fabulous! I love Maricio and I'm pretty sure I shouldn't but I think he is my favorite character. He's the ultimate badass of badassery land and I just love his take no shit attitude. Even though I'm really not too sure if he should be trusted because he's pretty much a psychopath.
And then there are twists at the end of this … they blew my mind. Twists in the plot, about the characters, what happens TO the characters… ARGH!
More about listening to the audio version of Yesterday's Gone over at AudioBook Reviewer.
In short: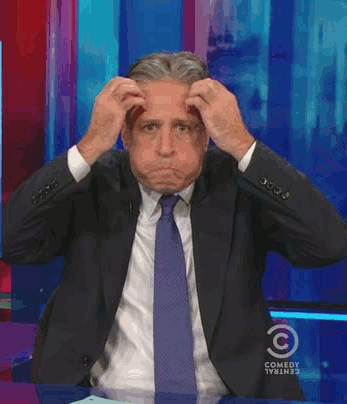 About Sean Platt

Sean loves writing books, even more than reading them. He is co-founder of Collective Inkwell and Realm & Sands imprints, writes for children under the name Guy Incognito, and has more than his share of nose.
Together with co-authors David Wright and Johnny B. Truant, Sean has written the series Yesterdays Gone, WhiteSpace, ForNevermore, Available Darkness, Dark Crossings, Unicorn Western, The Beam, Namaste, Robot Proletariat, Cursed, Greens, Space Shuttle, and Everyone Gets Divorced. He also co-wrote the how-to indie book, Write. Publish. Repeat.
About David W. Wright
David W. Wright is the co-author of the number 1 sci-fi and horror series, Yesterday's Gone, as well as six other series.
David is also a cartoonist who is working on a children's book.
David blogs about writing and stuff he likes at his personal blog, and about his books at Collective Inkwell.
He lives on the east coast with his wife, seven-year old son, and the world's most poopingest cat.
Related Posts