Horrifying Mondays is all about what scares us. The horror behind the curtains that we refuse to open, the creatures in the dark, and sometimes those creatures that are in the open!
Each Monday will bring a different horror… to help you cope with the horror that is Monday with the horrors that are in the fantasy world.
Enjoy!
Horror for Today: WTF!?
Wow. Still keeping this under WTF cause really… WTF?!
Yesterday's Gone
by David Wright, Sean Platt
Series: Yesterday's Gone #2
Published by Collective Inkwell on July 31st 2011
Genres: Apocalyptic, Horror
Pages: 495
Format: Audiobook
Source: Audiobook Reviewer.com

Goodreads

SEASON TWO picks up where SEASON ONE left off.

One man finds himself on a mysterious island that holds secrets, and perhaps even answers, to what happened on October 15.

A group finds itself taking refuge at The Sanctuary, a religious compound with an enigmatic leader called The Prophet.

A serial killer finds himself leading an unlikely group of survivors.

A young man searches to prove himself to his group, and avoid being bullied ever again.

A young child is called to perform another miracle at great personal cost.

Every decision.
Every action.
Every dream.
Every alliance.
Every secret.
Every betrayal.
Wow …
In my review for season one I used the graphic alone but now I wished I would have saved it for this one!
I think I'll share anyway because THIS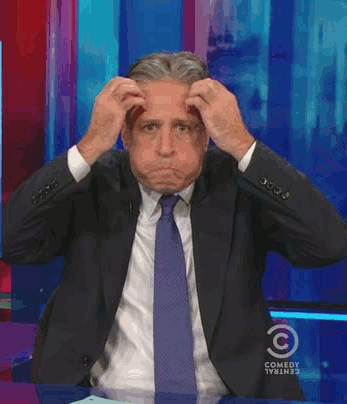 is exactly how I feel right now!
Like… WHAT just happened?
The ending to this one left me in shock but let me first delve a bit into the review prior to this crazy ending.
All the great characters are back! Bericio! Lucka, Mary, Paulo! There are so many that I wanted to hear about again and they are here. That doesnt' necessarily make it a good thing though because the world is even worse than it was in season 1. This one starts right where season 1 starts off too. At craziness!
One thing I have to commend is the audio. This is narrated by a great cast of people, all of who have to imbibe different voices for different scenes and they do a magnificent job!
Maxwell Glick has the job of the Lucka and does a great job. The only issue I had with the younger version is that when we are in Lucka's head it seems as if we are listening to a much younger story. I do enjoy being able to discern the very different voice with so many men narrators in this. Lucka's very different connotations also help us to understand and really feel how he feels so the reader's empathy is really tugged at. All due to Maxwell's great narration. All of the narrators are fantastic and there is not one voice that makes me cringe when I hear it. Even though I prefer not to listen to most women narrators, Tamara Marston's narration is fabulous and I enjoyed her portions just as much as the men.
The only downside to so many narrators are the issues with keeping the voices separate. They read chapters at a time, not different voices. So I got used to Bericio's voice but he came up in other narrator's chapters as well. Not a bad thing, just A thing. Over all the narration and the full audio was outstanding and I thoroughly enjoyed being pulled into the second part of this story. The portions with music were intense and the music added perfectly to that intensity. Especially at the end!
The plot of the book had its highs and lows but for the most part this kept up with the very fast pace of season one. I didn't love Lucka's chapters but appreciate getting into the boy's head. They seem like they are written to and from a younger child but I'm guessing this is just the great writing as we are supposed to be reading what a young boy would be thinking and feeling.
The amount of characters is the only downside but for the most part I was able to keep those characters in check. I think it can almost be harder when listening to an audio to keep so many characters straight but the characterization of each is very well done.
And if I could just bring up the end again… Just wow. See Jon Stewart from above!!! Cannot wait to listen to the next season.
More about listening to the audio version of Yesterday's Gone over at AudioBook Reviewer.
In short: Amazingly well done book with great audio! Great for a book two. Some high's and low's but overall wonderful.
About Sean Platt

Sean loves writing books, even more than reading them. He is co-founder of Collective Inkwell and Realm & Sands imprints, writes for children under the name Guy Incognito, and has more than his share of nose.
Together with co-authors David Wright and Johnny B. Truant, Sean has written the series Yesterdays Gone, WhiteSpace, ForNevermore, Available Darkness, Dark Crossings, Unicorn Western, The Beam, Namaste, Robot Proletariat, Cursed, Greens, Space Shuttle, and Everyone Gets Divorced. He also co-wrote the how-to indie book, Write. Publish. Repeat.
About David W. Wright
David W. Wright is the co-author of the number 1 sci-fi and horror series, Yesterday's Gone, as well as six other series.
David is also a cartoonist who is working on a children's book.
David blogs about writing and stuff he likes at his personal blog, and about his books at Collective Inkwell.
He lives on the east coast with his wife, seven-year old son, and the world's most poopingest cat.
Related Posts